Yuru Camp△ (aka Laid-Back Camp) is peaceful, calm, and friendly, the complete opposite of what I normally watch, and therefore it's very nearly the best thing I've ever watched, especially as comfort watching in this most terrible year yet.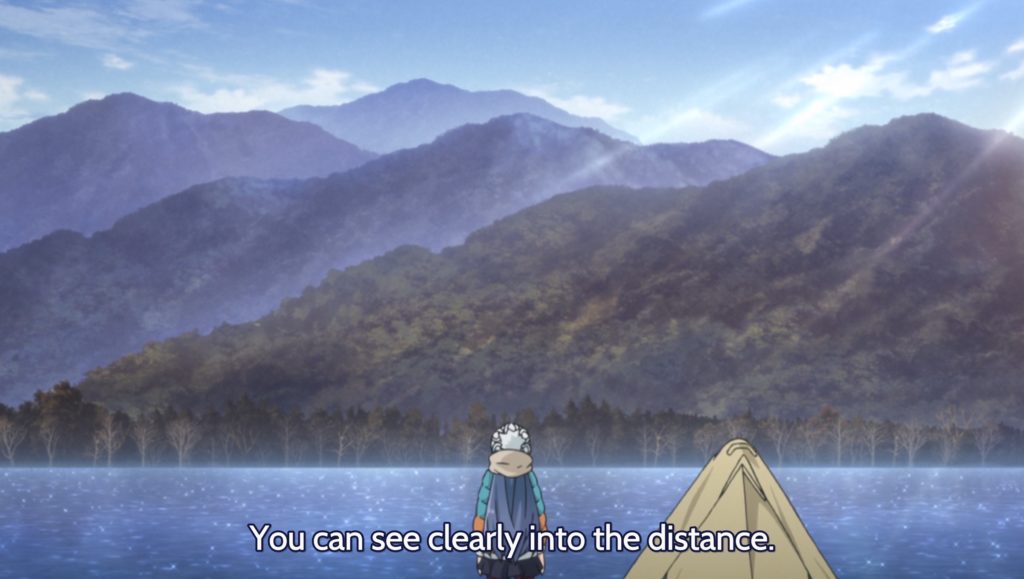 A very small but very competent girl (Shimarin) goes solo camping in winter, and meets a hyperactive genki pink-haired girl (Nadeshiko) who is utterly unprepared for her day-trip to see Mt Fuji. More or less against her will, they become friends. Nadeshiko finds the school camping club, which is based in an unused hallway to nowhere, and not much more competent. But everyone's willing to learn, and they work side jobs and buy better and better gear. The cooking goes from "heat water to make cup noodles" to giant feasts of meat on charcoal and hot-pots.
The music's beautiful, the camping scenery is beautiful, there's no stress and the only tension is "OMG I overslept at this hot spring, I might be late for camp check-in!" (don't freak out, they make it OK).
Currently there's a season (12 x 24-minute episodes) of the main show (and make sure to watch credit to credit, they do interesting things in the credits and after), 4 x 12-minute "specials", and 12 x 3-minute "Heya Camp" stamp-collecting episodes. The second season is coming next year, and there's 9 volumes of manga which I'm likely going to get, though much of what I love is the music & scenery, the story & characters are merely there to show it to me.
I'm on my second watch-through, and likely will watch it again before S2.
★★★★★