Was searching for another file, and found my Minecraft screenshots from my first real world. I bought it 2010-09-29, just before the Halloween update, but didn't really play much until the next spring; Alpha was buggy as hell, you can't imagine. Beta 1.3_01 was much more stable, and I settled down. I'm 90% sure WORLD 1's file is lost, but some images remain:
The "castle" was built up around a little gravel-floored valley, which I then walled up and paved over except the pond at the center. So the walls were a weird natural shape. I dunno if I thought cobblestone looked better than smooth stone, or just didn't have enough coal to make it; stone bricks weren't added until Beta 1.8.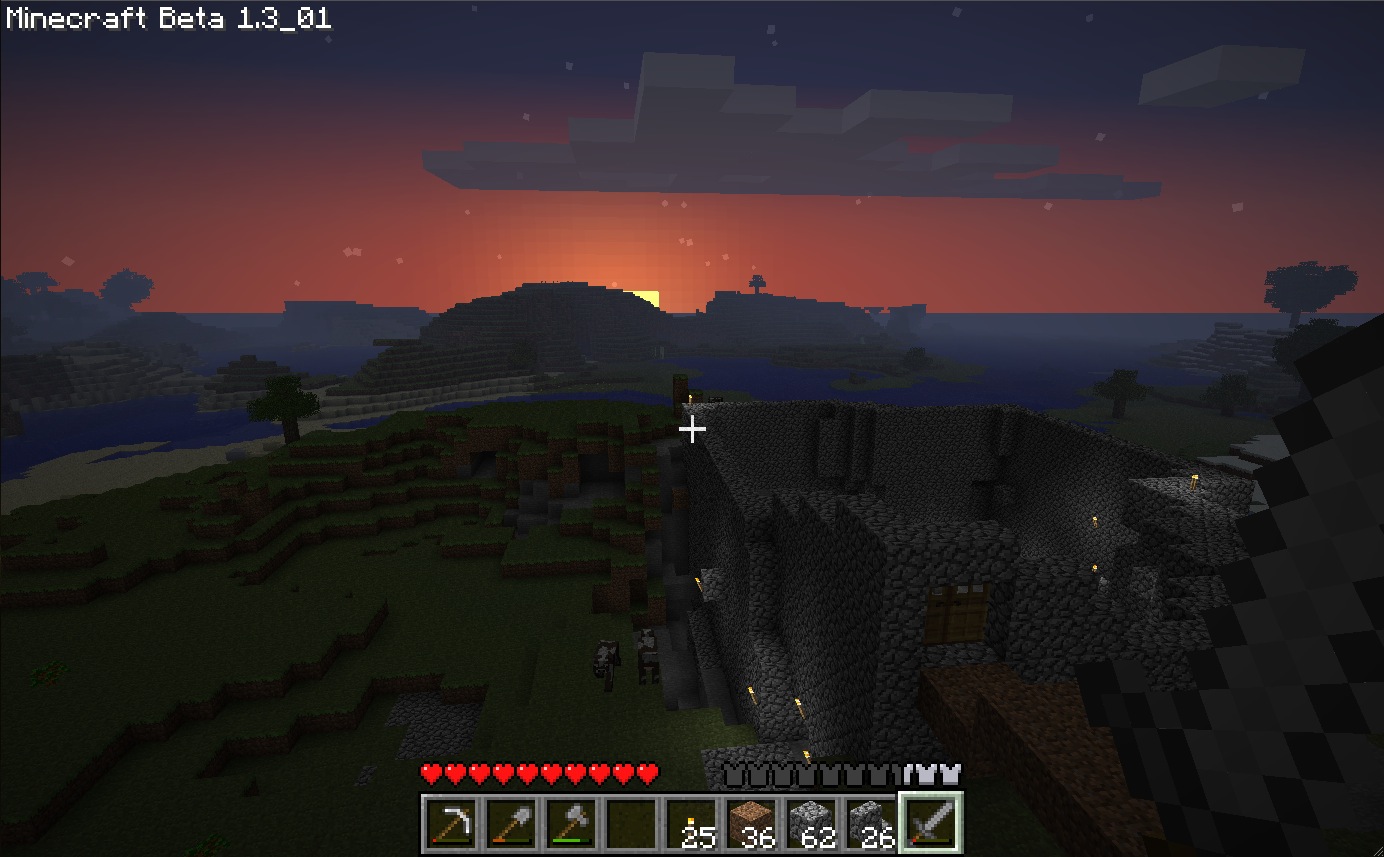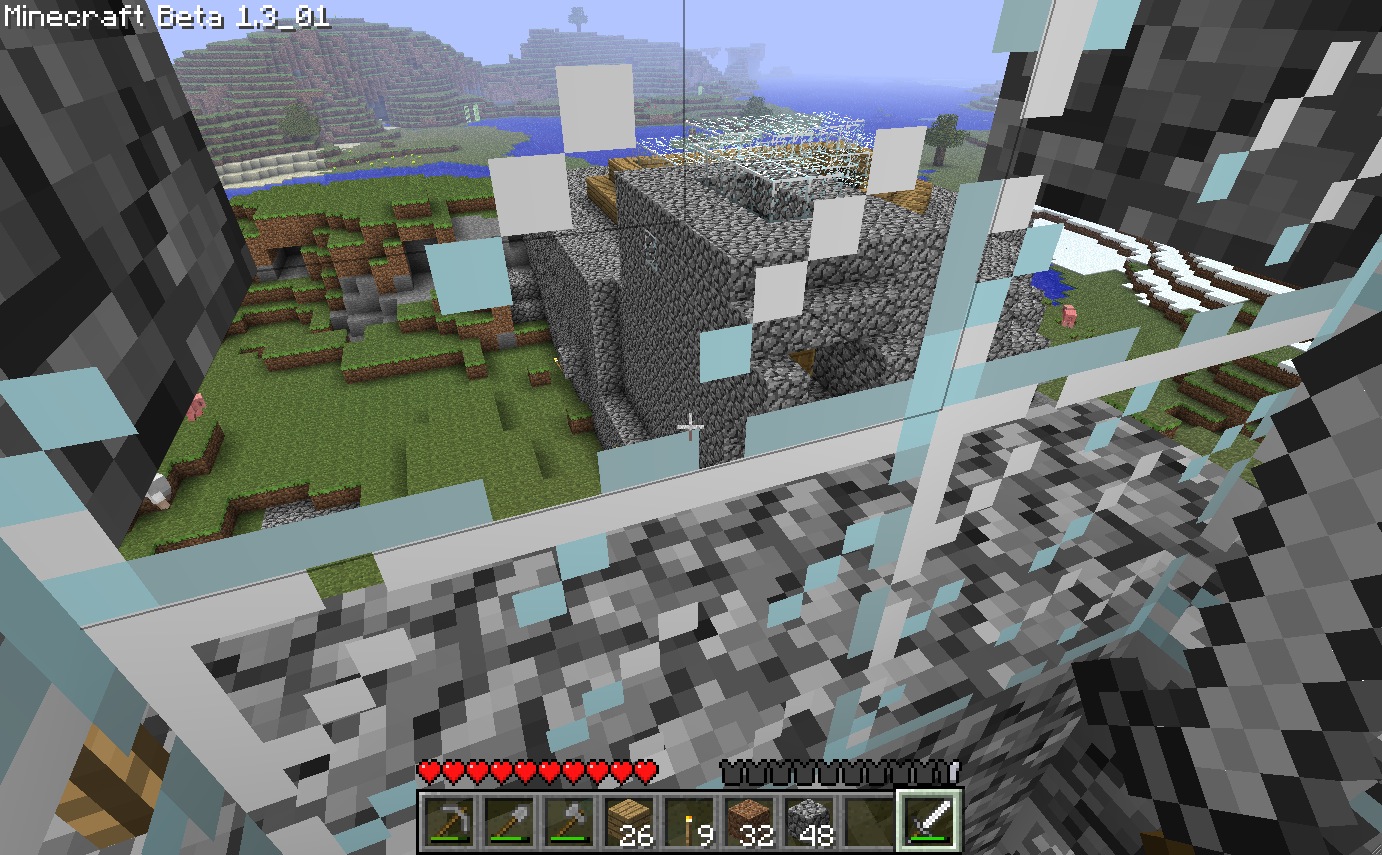 There's no overview or underview showing everything, but these glass walkways and stone balconies were a sort of maze, a complex loop going up to the tower exit and around. The cave area below I just kept tunnelling down, not very methodically. I built a bunch of redstone wiring down there, not just the noisemaker/"stereo" up by my bed.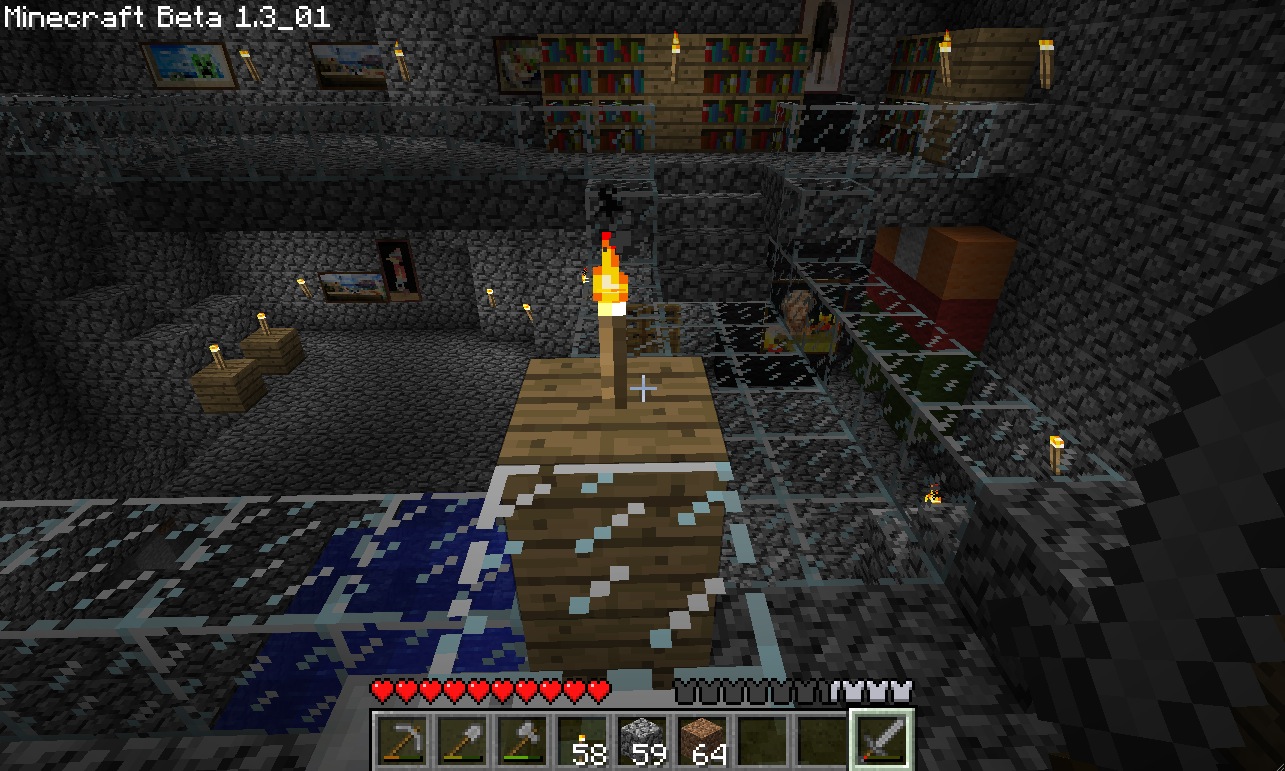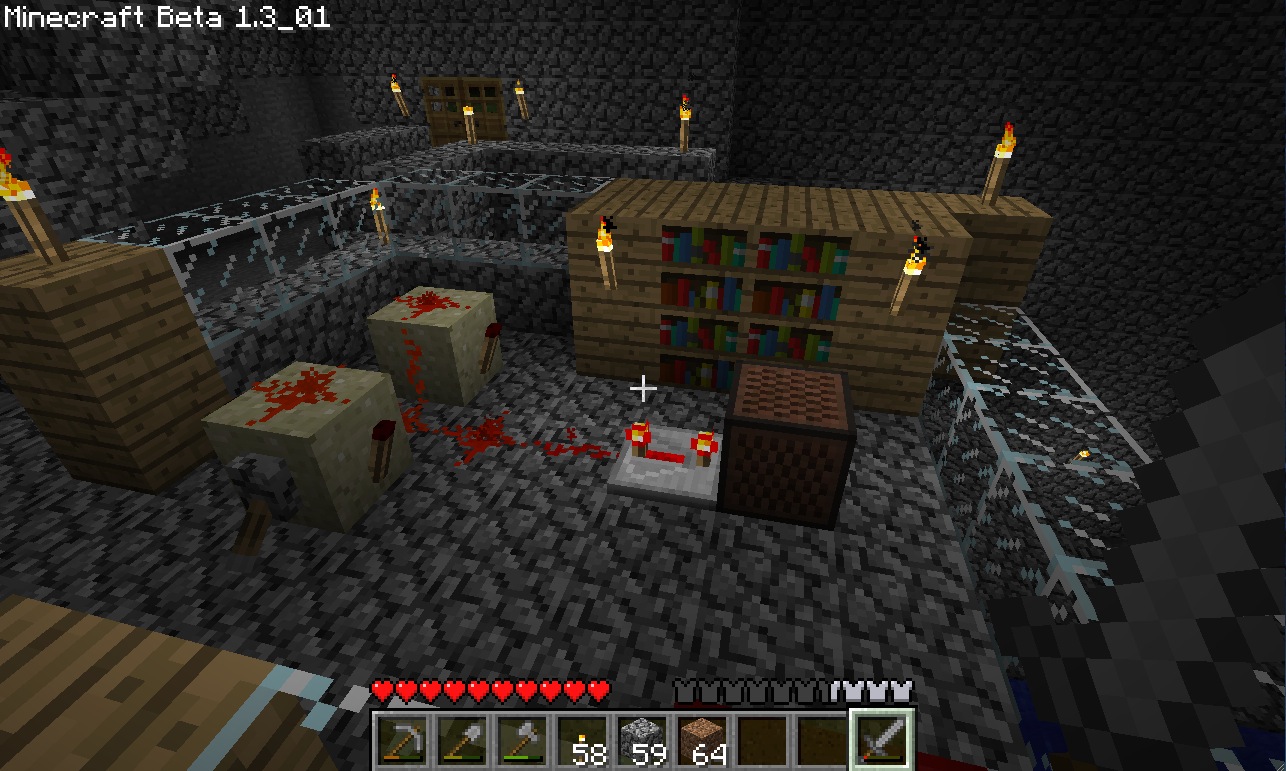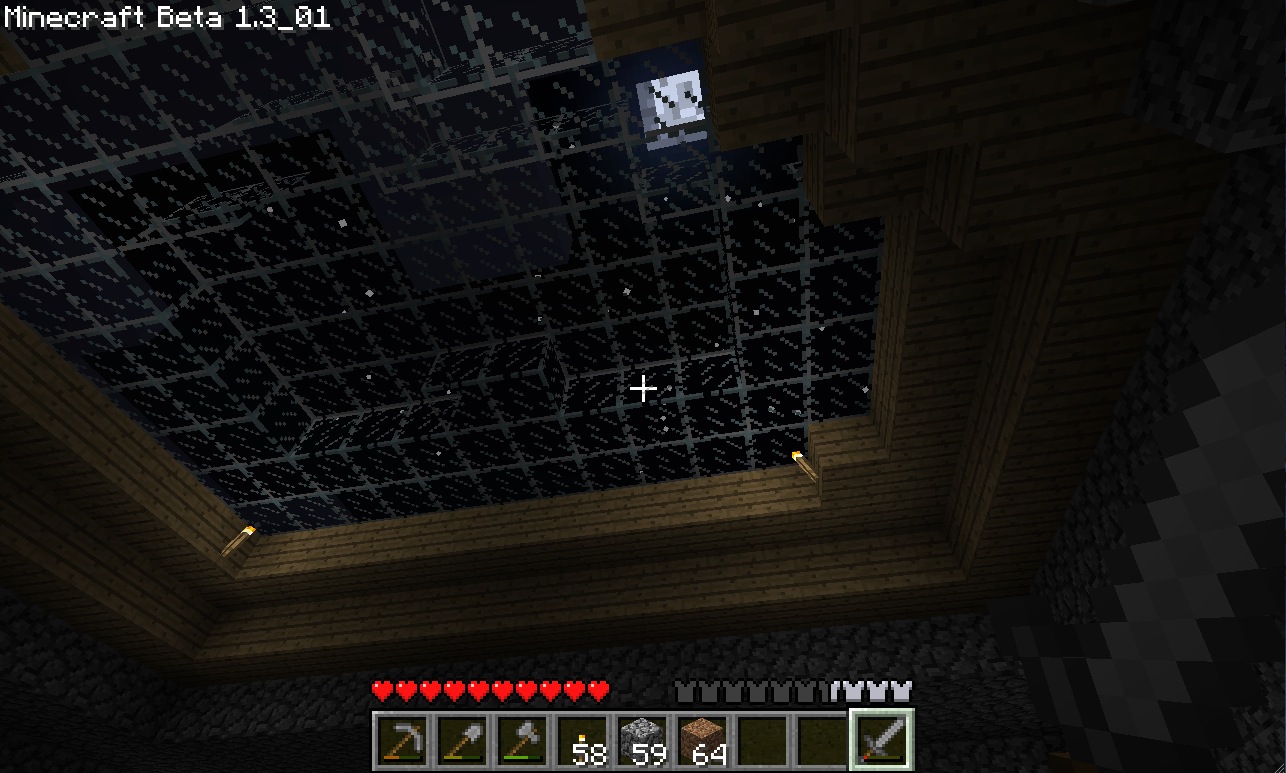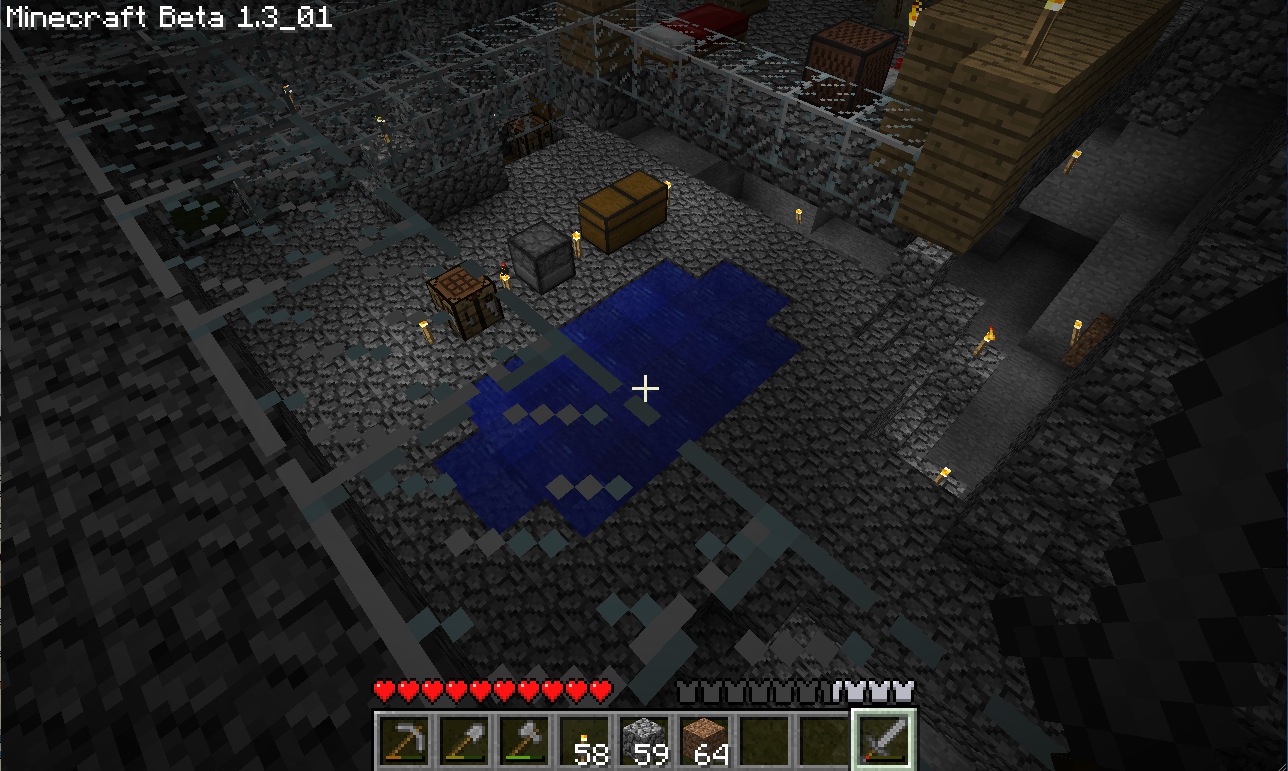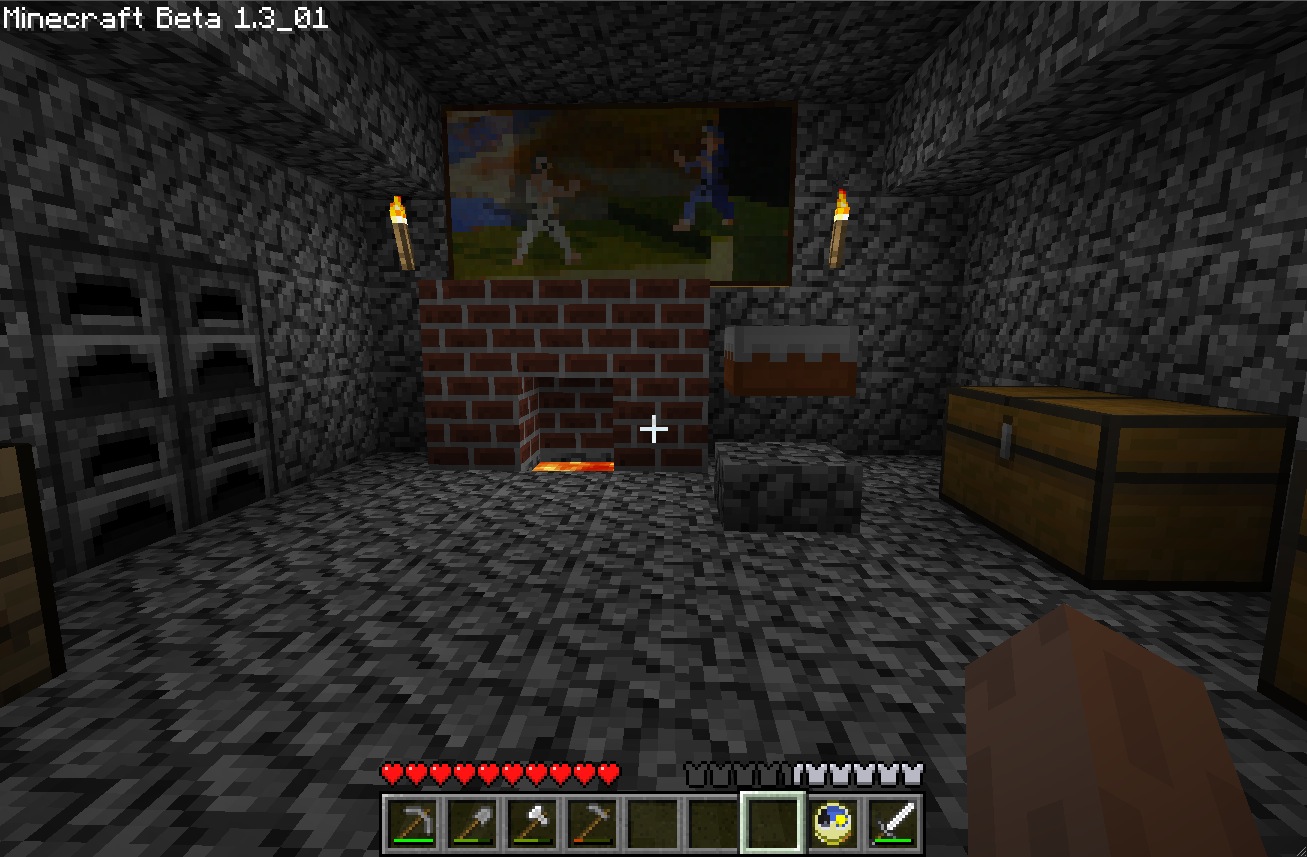 Sadly not visible in any of these, the farm area where I took a natural "river" (a single source block up in the hillside), let it flow through a bunch of channels I dug to irrigate my crops, with a fence and door (no fence gates) all the way to the beach. I definitely didn't know how to make new water sources, water remained a frustration until some versions later.
Shortly after this, I got on the Shaftlands and Yogscast servers, and did a lot there, so my single-player world languished a bit.
I still do a little Minecraft many mornings when drinking my coffee, currently building a little mountain village (haven't converted villagers yet):